Software for sports schools
Boukii School is a planning, management and booking software for sports schools.


Use it from any browser and any device.
Boukii School
For a perfect organization.
Boukii was designed specifically for sports schools.
Boukii's goal was to create a tool that would allow a perfect organization of all the parameters integrated in a course.
Clients, school and teachers.
Bouki simplifies management without the need to leave the system. With everything included, we increase management efficiency and improve processes, making the user experience excellent.
Planning & Management
For a perfect organization
Planning
For a perfect organization
Planning
Plan the session, assign teachers and schedules. 
Create paid blocks or assign courses and activities to your teachers.
Course creation
Create group or private classes, change schedules, prices, groups and levels.
Assign teachers and change student groups.
Viewing courses.
Each time a course is created, it is automatically reflected in the schedule, whether it has an assigned teacher or not.
Blocking
Block schedules and assign activities to your teachers.
Training, material preparation or whatever your school needs.
Reservations
For a perfect organization
Reservation management
Create, check, modify or cancel any reservation. 
Create automatic vouchers or make multiple reservations.
EasyLink Reservation
Integrated to your website.
Each course you create on the platform will be automatically added to your EasyLink booking site.
Matches
Depending on the characteristics of your clients,boukii finds the right teachers for you.
Sport, language, authorized levels, availability...
Automatic cancellations
Unpaid reservations are cancelled 24 hours in advance.

Avoid unpaid fees.
Payment gateway
A secure, modern online payment system adapted to your school. With the most competitive rates on the market.
Boukii Pay© is the Swiss online payment gateway designed to work seamlessly with the Boukii system.
Keep a clear view of all school transactions and the status of your clients' reservations.
Send invoices, make reimbursements, export all data and much more from the Boukii Pay © interface.
Means of payment
Switzerland and international:
Visa, MasterCard, American Express, PayPal...
PostFinance Card, Twint and Reka. WIR Pay and RatenKauf on Swissbilling...
QR Codes & Paylink
QR codes and online payment links can be sent or shared with your customers in a variety of ways to quickly direct them to the payment process.
Communication
For a perfect organization
Messages
Send and receive messages via the app to clients and teachers.
Last minute changes, communications, weather...
Emails
Communicate via email. Send emails to groups of clients attending a course or include all clients in a given time period
Management
Export your data to your favorite accounting system.
Statistics, accounting and planning in perfect harmony.
Salaries
Beginners, experienced or temporary.
Set your faculty salaries according to your school's criteria.
Boukii School Statistics
Export your data to your favorite accounting system.
Develop your communication and sales campaigns with statistics.
Levels
Adding levels will make it easier to match courses, teachers and clients.
Data from Boukii Pay
All sales made online, the most used payment methods and much more.
Include the sports you need.
If your school's sport is not on our list, we will add it for you.
Ski
Snowboard
Telemark
Classic cross-country skiing
Cross-country ski skatting
Ski touring
Snowshoes
Ice Hockey
Figure skating
Sled

Mountain biking
Hiking
Water skiing
Canoeing/kayaking
Diving
Sailing
Kite surfing
Wakeboard
Padel
Climbing
Windsurfing
Mermaiding
Ciclysme
Road cycling
Motorcycling
Golf
Tennis
Volleyball
Swimming
Skate
Padel tennis
Horseback riding
Boxing
Martial arts
Paragliding
Football
Basketball
Handball
Ping pong
Badmintton
Softball
Gym
Gymdanse
Chute
Rugby
Fitness
School & Teachers
Thanks to the integration of all our applications, all your teachers will automatically keep their schedule up to date.
The application includes reservations, customer reviews, schedules and last minute changes or reservations.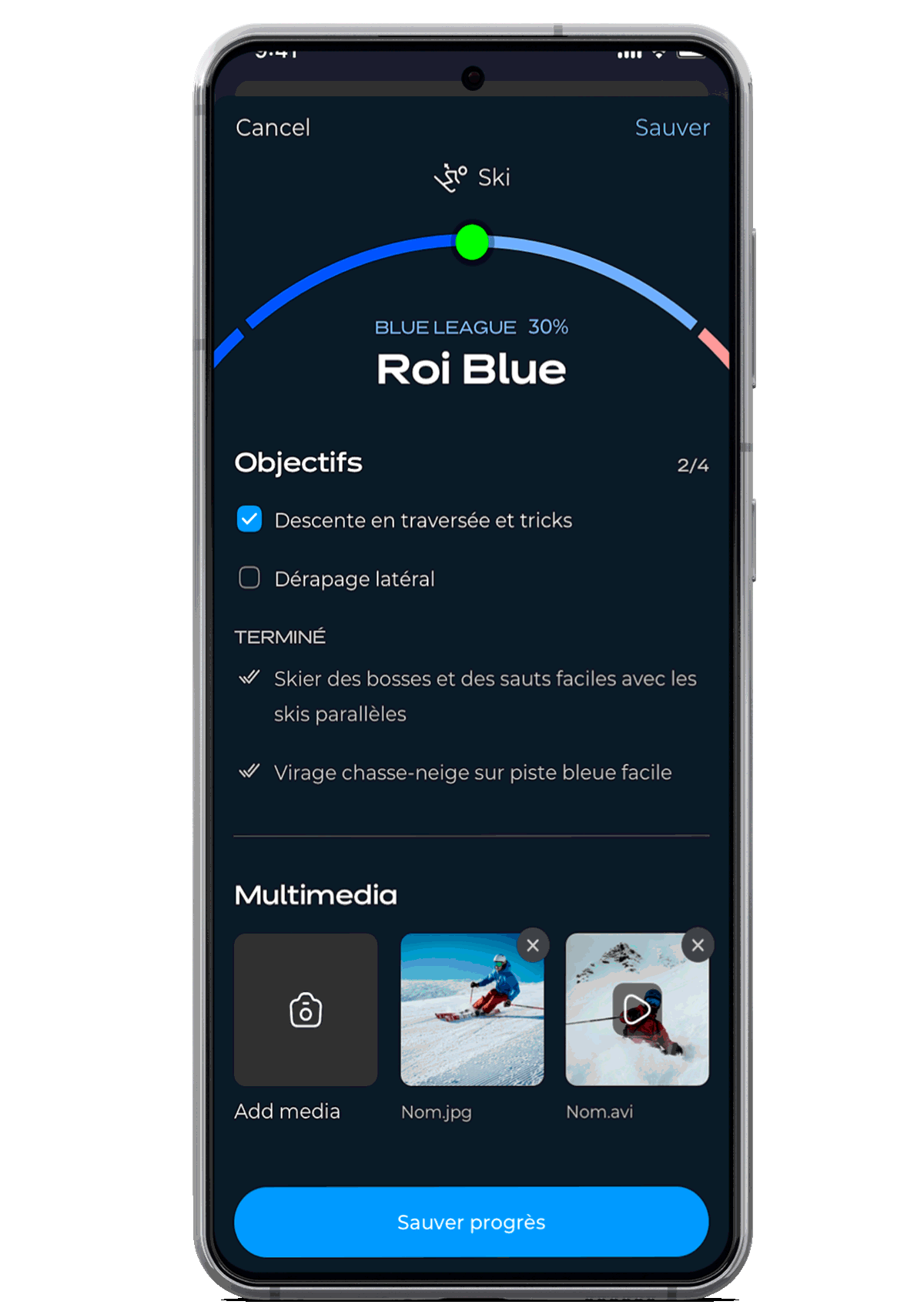 Connecting Boukii School with Bexio
If you use Bexio as your accounting software, you will soon be able to connect it.
∗ Available from July 2023
Benefits of Boukii School
Discover how Boukii can simplify your daily work.
Are you ready to manage your school more easily?
Take advantage of our "SMART" offer
Try the Boukii for a season with our"Pro" plan:
Subscription CHF 0 (during the first year)
All features are included
Bexio connection included
No commitment
We will help you set up your system at no cost to the school.
* During the 15-day trial/adaptation period, the Boukii Pay payment system will be in "test" mode. At the end of this period, we will connect Boukii Pay to your school's account.